UP prospectus download pdf 2023-2024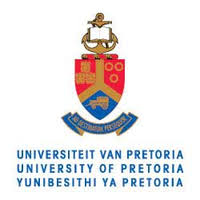 UP prospectus download pdf 2023-2024
Applicants can download University of Pretoria prospectus below but its is of great important to read on the application cycle for Pretoria which is documented below to know the various needs for the application process.
University of Pretoria Application Instruction
Every application or admission is fully guided by instruction. Applicants can read University of Pretoria Application instruction here
Application Open and closing Date
Online applications to study at the University of Pretoria in 2023 have been open. Date April.
Closing date The closing date for applications is  June
Application fee
A non-refundable application fee of R 120.00 is payable by all applicants (for online applications). Please use the following bank details to deposit and upload the deposit slip with the rest of your required documents.
University of Pretoria Campuses
Main (Hatfield) Campus

Campus Directions
PDF map

Hillcrest Campus / High-Performance CentreCampus Directions
PDF map
Groenkloof CampusCampus Directions
PDF map
Prinshof Campus
(Faculty of Health Science)Campus Directions
PDF map
Onderstepoort Campus
(Faculty of Veterinary Science)Campus Directions
PDF map
Mamelodi Campus Campus Directions
PDF map
Gordon Institute of Business Science (GIBS)Campus Directions
PDF map
Courses offered at the University of Pretoria
The listed below are the programmes or courses offered
Economic and Management Sciences

Accounting Sciences
Business and Governance (Business School)
Economic Sciences
Industrial Psychology and Human Resource Management
Management Sciences
Tourism

Education

Language Education
Psycho-Social Education
Professional Studies in Education
Mathematics, Science and Technology Education
Commerce and Social Studies in Education

Engineering

Chemical and Minerals Engineering
Electrical, Electronic and Computer Engineering
Mechanical and Nuclear Engineering
Industrial Engineering

Health Sciences

Human Movement Sciences
Kinderkinetics
Pharmacy
Psychosocial Health
Physiology
Consumer Sciences
Nutrition
Occupational Hygiene
Nursing

Humanities

Communication Studies
Government Studies
Languages
Music
Philosophy
Social Sciences

Law

Mercantile Law
Public Law
Private Law University of Pretoria Online Application

Natural and Agricultural Sciences

Physical and Chemical Sciences
Biological Sciences
Geo- and Spatial Sciences
Agricultural Sciences
Mathematical and Statistical Sciences
Computer Science and Information Systems
Business Mathematics and Statistics
Indigenous Knowledge Systems

Theology

Christian Ministry and Leadership
Ancient Language and Text Studies
Documents needed to apply
Things to note before applying online to North-West University:
You'll need an email address to complete the application.
South African applicants will need an ID number.  Foreign applicants will need their passport numbers.
All applicants will need to pay a non-refundable application fee of R80.
You'll need to upload your deposit slip together with the other required documents.
Entry Requirement of University of Pretoria
University of Pretoria Admission Requirements Before Applying
All applicants starting a new qualification must upload all the required documents, which generally consists of the following:
Copy of your school qualifications (eg Senior Certificate)
Copy of your official tertiary academic record(s) (if applicable) (internet copies will not be accepted)
Copy of your ID document (RSA students) or ID/passport (international students)
Copy of your marriage certificate (if applicable) or divorce decree (if applicable)
Sworn translations of documents if they are not in English or Afrikaans
Applicants should go through up Application guidelines before Applying. A Must!
How to apply University of Pretoria
Click here to visit the online application portal.
Fill in the needed information and submit the necessary documents.
Submit your application.
The University of Pretoria will accept applicant's application once they have:
 complete the online study application form.
Upload all the supporting documents in PDF format.
pay the application fee.
verify the application and clicked 'APPLY'.
click 'APPLY', for a fully  submitted forms.
Once your application has successfully submitted:
You will no longer be able to edit your application.
You will receive your allocated student number (EMPLID) via email.
You will receive important procedures on how to check your progress and application results on the student portal.
PLICANTS CAN DOWNLOAD UNIVERSITY OF PRETORIA PROSPECTUS BELOW
University of Pretoria Undergraduate Prospectus – Download PDF
University of Pretoria  Postgraduate Prospectus – Download PDF
University of Pretoria International Prospectus 2023 – Download PDF
For more info visit UP web here